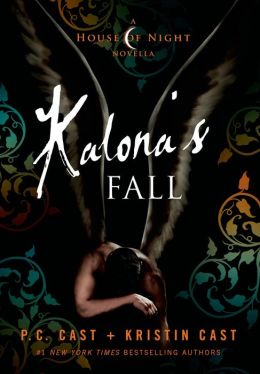 Publisher
:
St. Martin's Press
Publication dat
e
:
7/29/2014
Series
:
House of Night Series
, #4
Pages
:
160
Age range:
13 - 17 Years
With more than 12 million books in print, rights sold in almost forty countries, and more than three years on The New York Times bestseller listreaching as high as #1the House of Night series is an international publishing sensation. Now, the excitement continues as the Cast mother-daughter duo shares the back stories of a few of the House of Night's most importantand mysteriouscharacters.In KALONA'S FALL, the shadows in Kalonas past will finally come to light We will learn about the winged immortal's secret history and discover how he went from being the Goddess's Warrior and Guardian to her enemy and betrayer. Did Darkness taint Kalona as it did Neferet, or has the powerful immortal always preferred power over honor, and control over faith? This novella will be crucial to fans' understanding of Kalona, before his role in the explosive final installment of the House of Night, REDEEMED coming in October 2014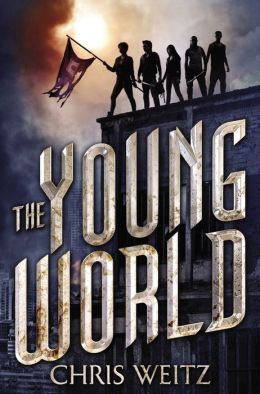 Publisher
:
Little, Brown Books for Young Readers
Publication date
:
7/29/2014
Pages
:
384
Age range
:
13 - 17 Years
After a mysterious Sickness wipes out the rest of the population, the young survivors assemble into tightly run tribes. Jefferson, the reluctant leader of the Washington Square tribe, and Donna, the girl he's secretly in love with, have carved out a precarious existence among the chaos. But when another tribe member discovers a clue that may hold the cure to the Sickness, five teens set out on a life-altering road trip to save humankind.
The tribe exchanges gunfire with enemy gangs, escapes cults and militias, braves the wilds of the subway and Central Park...and discovers truths they could never have imagined.
Five strangers. Countless adventures. One epic way to get lost.
Four teens across the country have only one thing in common: a girl named LEILA. She crashes into their lives in her absurdly red car at the moment they need someone the most.
There's HUDSON, a small-town mechanic who is willing to throw away his dreams for true love. And BREE, a runaway who seizes every Tuesday—and a few stolen goods along the way. ELLIOT believes in happy endings…until his own life goes off-script. And SONIA worries that when she lost her boyfriend, she also lost the ability to love.
Hudson, Bree, Elliot and Sonia find a friend in Leila. And when Leila leaves them, their lives are forever changed. But it is during Leila's own 4,268-mile journey that she discovers the most important truth— sometimes, what you need most is right where you started. And maybe the only way to find what you're looking for is to get lost along the way.
Amazon
I
Barnes&Noble + Nook
I
Kobo
I
Indigo
I
Abebooks
I
TBD
I
iTunes
I
IndieBound
Grace Milton's peaceful life with her family on a horse ranch outside Tombstone, Arizona is shattered in one devastating night. Her family is brutally murdered by the notorious Guiltless Gang, leaving Grace the only survivor. Trekking into the wilderness on her stallion, Grace falls ill from the elements. A young man name Joe saves her life by taking her to an Apache camp where she learns about their way of life and begins to fall for Joe. When Grace encounters one of the Guiltless Gang, her strength will be tested. Can she survive as a bounty hunter, or will she fall into darkness again? This Western revenge epic will captivate teen readers with its ruthless spirit of suspense and adventure and a powerful central romance.