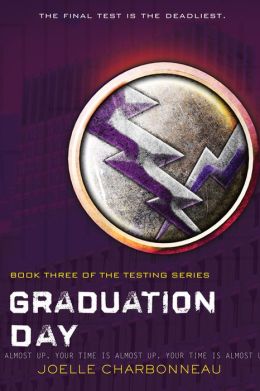 Publisher
:
Houghton Mifflin Harcourt
Publication date
:
6/17/2014
Series
:
Testing Trilogy Series
, #3
Pages
:
304
Synopsis
:
She wants to put an end to the Testing
In a scarred and brutal future, The United Commonwealth teeters on the brink of all-out civil war. The rebel resistance plots against a government that rules with cruelty and cunning. Gifted student and Testing survivor, Cia Vale, vows to fight.
But she can't do it alone.
This is the chance to lead that Cia has trained for – but who will follow? Plunging through layers of danger and deception, Cia must risk the lives of those she loves--and gamble on the loyalty of her lethal classmates.
Who can Cia trust?
The stakes are higher than ever—lives of promise cut short or fulfilled; a future ruled by fear or hope--in the electrifying conclusion to Joelle Charbonneau's epic Testing trilogy. Ready or not…it's Graduation Day.
The Final Test is the Deadliest!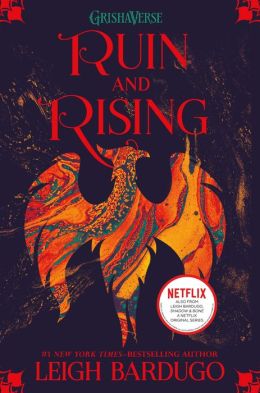 Publisher
:
Henry Holt and Co. (BYR)
Publication date
:
6/17/2014
Series
:
Grisha Trilogy Series
, #3
Pages
:
432
Age range
:
12 - 17 Year
Synopsis
:
The capital has fallen. The Darkling rules Ravka from his shadow throne.
Now the nation's fate rests with a broken Sun Summoner, a disgraced tracker, and the shattered remnants of a once-great magical army.
Deep in an ancient network of tunnels and caverns, a weakened Alina must submit to the dubious protection of the Apparat and the zealots who worship her as a Saint. Yet her plans lie elsewhere, with the hunt for the elusive firebird and the hope that an outlaw prince still survives.
Alina will have to forge new alliances and put aside old rivalries as she and Mal race to find the last of Morozova's amplifiers. But as she begins to unravel the Darkling's secrets, she reveals a past that will forever alter her understanding of the bond they share and the power she wields. The firebird is the one thing that stands between Ravka and destruction—and claiming it could cost Alina the very future she's fighting for.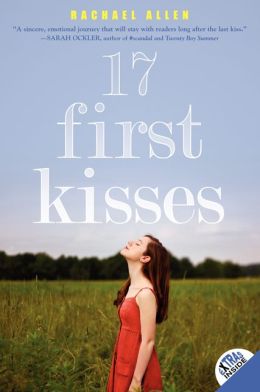 Publisher
:
HarperCollins Publishers
Publication date
:
6/17/2014
Pages
:
352
Synopsis
:
Sometimes a girl has to kiss a lot of frogs. . . .
No matter how many boys Claire kisses, she can't seem to find a decent boyfriend. Someone who wouldn't rather date her gorgeous best friend, Megan. Someone who won't freak out when he learns about the tragedy her family still hasn't recovered from. Someone whose kisses can carry her away from her backwoods town for one fleeting moment.
Until Claire meets Luke.
Luke is adorable and he's lived all over the world. But Megan is falling for Luke too, and if there's one thing Claire knows for sure, it's that Megan is pretty much irresistible.
With true love and best friendship on the line, Claire suddenly has everything to lose. And what she learns—about her crush, her friends, and most of all herself—makes the choices even harder.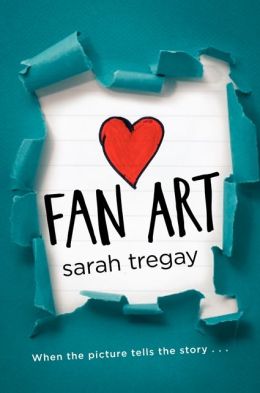 Publisher
:
HarperCollins Publishers
Publication date
:
6/17/2014
Pages
:
368
Age range
:
13 years
Synopsis
:
Senior year is almost over, and Jamie Peterson has a big problem. Not college—that's all set. Not prom—he'll find a date somehow. No, it's the worst problem of all: he's fallen for his best friend.
As much as Jamie tries to keep it under wraps, everyone seems to know where his affections lie, and the giggling girls in art class are determined to help Jamie get together with Mason. But Jamie isn't sure if that's what he wants—because as much as Jamie would like to come clean to Mason, what if the truth ruins everything? What if there are no more road trips, taco dinners, or movie nights? Does he dare risk a childhood friendship for romance?
This book is about what happens when a picture reveals what we can't say, when art is truer than life, and how falling in love is easy, except when it's not. Fan Art explores the joys and pains of friendship, of pressing boundaries, and how facing our worst fears can sometimes lead us to what we want most.