The Sunday Post is a weekly meme hosted here @ Caffeinated Book Reviewer. It's a chance to share news~ A post to recap the past week on your blog, showcase books and things we have received and share news about what is coming up on our blog for the week ahead. See rules here:
Sunday Post Meme
Despite the summer and the lacking of school my week was quite busy! I went for my language exam practise class - twice, had a friend come visit from the town I used to live and had braces put up. (I already hate them, but I know I'll be happy when I finally dare to actually smile on a photo.) After that I caught a really nasty cold and have been trying to recover with more or less success. (Rather less.) Anyway, let's see what this week meant in the aspect of blog posts;
Monday:
I featured a Book Highlight of Cruentus Coniuro by J. Gairaud and it went with a Giveaway!



Tuesday:
I participated in the YA Prom. It was a lot of fun!
Wednesday:
Thursday:
I reviewed the whole Selection series by Kiera Cass with mixed feelings.
Friday:
I shared my slightly distinct opinion on the Adults-reading-YA issue
.
Saturday:
I reviewed The Raven Boys by Maggie Stiefvater. It turned out to be my first DNF review on the blog. :(
Sunday:
I helped to promo Love After Dark. (It contains 9 full-length novels by 9 bestselling authors, but ssshhh...)
I featured this awesome upcoming novel, Wordless, in the 19th Sunday Suspense.
Monday:
I'll be wrapping up my reading progress for the first month of the 2014 Book Blogger Summer Reading Program.
Tuesday:
I'll be taking the Book Blogger Test and be a host of cover reveal of
Cursed by Fire (Blood and Magic #1) by Danielle Annett
Wednesday:
Don't miss out the weekly issue of YA Book Releases Next Week!
And also, I'll catch up on Writing Wednesday. This time, you can learn more about The Importance of Practice and Persistence.
Thursday:
Stay tuned to catch an ARC review of Eve's Return by Crystal A. Bourque.
Friday:
Let's discuss movie inspired book jackets!
Saturday:
I'll be posting another pointless gashing review of the TFIOS movie. Bear with me. :D
Sunday:
Get to know Into the Fire by Ashelyn Drake in the 20th Sunday Suspense!
Finished

: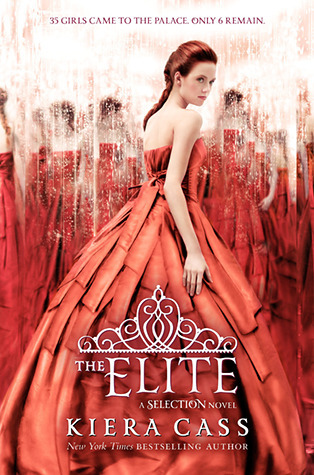 Started

:




I didn't plan to buy anything this week, but I just couldn't resist, I had to go into that three-story book store and once I was there there was no way I didn't buy Cinder so now...