Publication date
:
5/13/2014
Synopsis
:
A
beautiful and distinguished family.
A brilliant, damaged girl; a passionate, political boy.
A group of four friends—the Liars—whose friendship turns destructive.
A revolution. An accident. A secret.
Publication date
:
5/13/2014
Saba is ready to seize her destiny and defeat DeMalo and the Tonton...until she meets him and he confounds all her expectations with his seductive vision of a healed earth, a New Eden. DeMalo wants Saba to join him, in life and work, to create and build a healthy, stable, sustainable world…for the chosen few.
Jack's choice is clear: to fight DeMalo and try to stop New Eden. Still uncertain, her connection with DeMalo a secret, Saba commits herself to the fight. Joined by her brother, Lugh, anxious for the land in New Eden, Saba leads an inexperienced guerilla band against the powerfully charismatic DeMalo, in command of his settlers and the Tonton militia. What chance do they have? Saba must act. And be willing to pay the price.
Publication date
:
5/15/2014
A wunderkind young set designer, Emi has already started to find her way in the competitive Hollywood film world.
Emi is a film buff and a true romantic, but her real-life relationships are a mess. She has desperately gone back to the same girl too many times to mention. But then a mysterious letter from a silver screen legend leads Emi to Ava. Ava is unlike anyone Emi has ever met. She has a tumultuous, not-so-glamorous past, and lives an unconventional life. She's enigmatic…. She's beautiful. And she is about to expand Emi's understanding of family, acceptance, and true romance.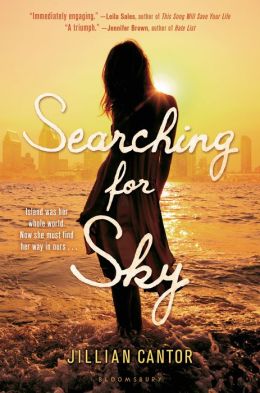 Publisher
:
Bloomsbury USA
Publication date
:
5/13/2014
Sky and River have always lived on Island, the only world they've ever known. Until the day River spots a boat. Across Ocean, in a place called California, Sky is separated from River and forced to live with a grandmother she's just met. Here the rules for survival are different. People rely on strange things like cars and cell phones. They keep secrets from one another. And without River, nothing makes sense. Sky yearns for her old life where she was strong and capable, not lost and confused. She
must
find River so they can return to Island, but the truth behind how they ended up there in the first place will come as the biggest shock of all.




Publisher

:

Soho Press, Incorporated

Publication date

:

5/13/2014

Series

:

Sweet Dead Life Series

, #2

Pages

:

272

Age range

:

14 - 17 Years
Synopsis:
It's been almost a year since Jenna Samuel's stoner brother, Casey, bit the dust and returned as her guardian angel. A year since Casey and his "angel boss," Amber Velasco, saved Jenna's life and helped her foil the bad guys—more or less. A year in which Jenna has solved the true mystery of the universe: how to get one Ryan Sloboda to ask her out.
Jenna's feeling mighty cheery about life and love. But Casey, whose doomed relationship with Lanie Phelps (who has no idea her boyfriend is, well, dead) isn't doing much to distract him, has his own big question: Why is he still hanging around?
Bo Shivers, a heavenly head honcho Jenna and Casey didn't even know existed, might have the answer. Bo knows something big is coming. Something that might just change everything for Jenna Samuels, who once again finds herself up to her non-winged shoulders in heavenly secrets of global proportions—just as she's finally found the perfect Homecoming Dance dress.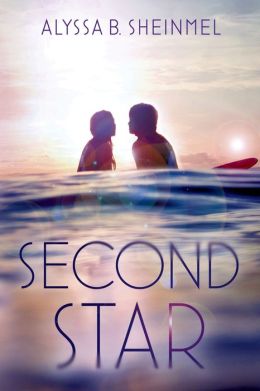 Publisher
:
Farrar, Straus and Giroux
Publication date
:
5/13/2014
Pages
:
256
Age range
:
12 - 17 Years
Synopsis:
A twisty story about love, loss, and lies, this contemporary oceanside adventure is tinged with a touch of dark magic as it follows seventeen-year-old Wendy Darling on a search for her missing surfer brothers. Wendy's journey leads her to a mysterious hidden cove inhabited by a tribe of young renegade surfers, most of them runaways like her brothers. Wendy is instantly drawn to the cove's charismatic leader, Pete, but her search also points her toward his nemesis, the drug-dealing Jas. Enigmatic, dangerous, and handsome, Jas pulls Wendy in even as she's falling hard for Pete. A radical reinvention of J. M. Barrie's classic tale,
Second Star
is an irresistible summer romance about two young men who have yet to grow up—and the troubled beauty trapped between them.
Synopsis:
Some secrets are too good to keep.
Tabitha might be the only girl in the history of the world who actually gets less popular when she gets hot. But her so-called friends say she's changed, and they've dropped her flat.
Now Tab has no one to tell about the best and worst thing that has ever happened to her: Joe, who spills his most intimate secrets to her in their nightly online chats. Joe, whose touch is so electric, it makes Tab wonder if she could survive an actual kiss. Joe, who has Tabitha brimming with the restless energy of falling in love. Joe, who is someone else's boyfriend.
Just when Tab is afraid she'll burst from keeping the secret of Joe inside, she finds Life by Committee. The rules of LBC are simple: tell a secret, receive an assignment. Complete the assignment to keep your secret safe.
Tab likes it that the assignments push her to her limits, empowering her to live boldly and go further than she'd ever go on her own.
But in the name of truth and bravery, how far is too far to go?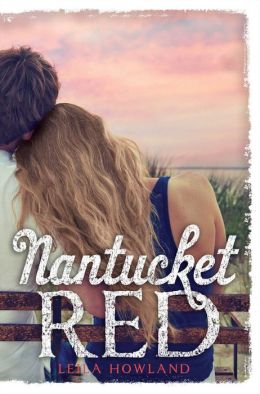 Publisher
:
Disney-Hyperion
Publication date
:
5/13/2014
Series
:
Nantucket Blue Series
Pages
:
288
Age range
:
14 - 18 Years
Cricket Thompson's lifetime of overachieving has paid off: she's headed to Brown University in the fall, with a spot on the lacrosse team and a scholarship that covers
almost
everything. Who knew living in the dorm cost money? An Ivy League education seems to mean living at home for the next four years.
When Cricket is offered the chance to earn enough cash to afford a real college experience, she heads back to Nantucket for the summer. But the faraway island challenges Cricket in ways she hadn't anticipated. It's hard to focus on earning money for next year, when she finds her world opening up in entirely new ways-to art, to travel, and, most unexpectedly, to a future completely different from the one she has been working toward her whole life. A friendship blossoms with Ben, the gorgeous surfer and bartender who encourages Cricket to be free, even as she smarts at the pain of seeing Zack, her first love, falling for her worst enemy.
But one night, when Cricket finally lets herself break all her own rules, she realizes she may have ruined her carefully constructed future with one impulsive decision. Cricket must dig deep to fight for her future, discovering that success isn't just about reaching goals, but also about listening to what she's been trying to ignore-her own heart.