Publication date
:
5/20/2014
Pages
:
384
Age range
:
12 - 17 Years
Synopsis
:
Ridley Duchannes is nobody's heroine. She's a Dark Caster, a Siren. She can make you do things. Anything. You can't trust her, or yourself when she's around. And she'll be the first to tell you to stay away-especially if you're going to do something as stupid as fall in love with her.
Lucky for Ridley, her wannabe rocker boyfriend, Wesley "Link" Lincoln, never listens to anyone. Link doesn't care if Rid's no good for him, and he takes her along when he leaves small-town Gatlin to follow his rock-star dream. He teams up with a ragtag group of Dark Casters, and when the band scores a gig at a hot Underground club, it looks like all of Link's dreams are about to come true.
But New York City is a dangerous place for both Casters and Mortals, and soon Ridley realizes that Link's bandmates are keeping secrets. With bad-boy club owner Lennox Gates on her heels, Rid is determined to find out the truth. What she discovers is worse than she could have imagined: Link has a price on his head that no Caster or Mortal can ever pay. With their lives on the line, what's a Siren to do?
Publication date
:
5/20/2014
Series
:
Shadow Falls: After Dark Series
, #1
Pages
:
400
Age range
:
12 - 17 Years
Synopsis
:
Enter Shadow Falls: After Dark and meet a vampire named Della, who's about to discover what her own story is meant to be. . . .Della had the perfect life—the family, a boyfriend, and a bright future—until she was turned, and abandoned by everyone she loves. She takes refuge at Shadow Falls, a camp for teens with paranormal powers. It's where she and her best friends, Kylie and Miranda, heal their heartbreak with laughter, and where Della is training to be a paranormal investigator—and she refuses to be distracted. That means there's no time for romance with Steve, a gorgeous shapeshifter whose kisses melt her heart.   When a new vampire named Chase shows up at camp, Della's world is thrown into even more chaos. Arrogant and annoyingly sexy, Chase is a mystery . . . and the only mystery Della likes is one she can solve. She can't solve Chase, at least not while she's dealing with ghostly hauntings, vampire gangs and a web of family secrets. Can she prove herself as an investigator and keep her life—and her heart—intact?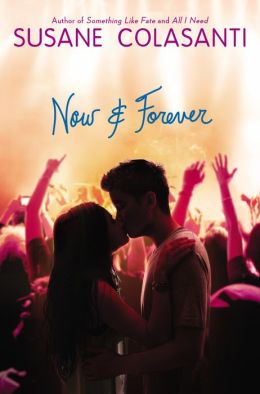 Publisher
:
Viking Juvenile
Publication date
:
5/20/2014
Pages
:
272
Age range
:
12 - 17 Years
Synopsis
:
What if your boyfriend was the world's biggest rockstar?
Sterling is crazy in love with Ethan. Not only is he the sweetest boy she's ever met, but he's an incredibly talented guitarist, singer, and songwriter. And since forever, he's believed he has what it takes to be a star.
When Ethan becomes an overnight sensation, he's thrown head-first into the glam world of celebrity—and so is Sterling. Before she knows it, she's attending red-carpet premieres, getting free designer clothes, and flying around the country to attend Ethan's monumental sold-out concerts.
It's a dream come true…but whose dream is Sterling living? And what do you do when "forever" comes to an end?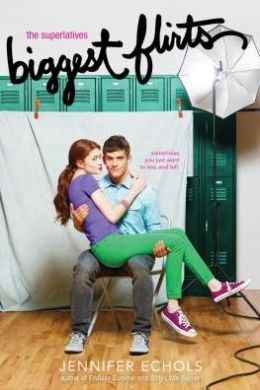 Publisher
:
Simon Pulse
Publication date
:
5/20/2014
Series
:
Superlatives Series
Pages
:
336
Synopsis
:
Tia and Will's lives get flipped upside down when they're voted Yearbook's Biggest Flirts in this sassy novel from the author of Endless Summer and The One That I Want.
Tia just wants to have fun. She's worked hard to earn her reputation as the life of the party, and she's ready for a carefree senior year of hanging out with friends and hooking up with cute boys. And her first order of business? New guy Will. She can't get enough of his Midwestern accent and laidback swagger.
As the sparks start to fly, Will wants to get serious. Tia's seen how caring too much has left her sisters heartbroken, and she isn't interested in commitment. But pushing Will away drives him into the arms of another girl. Tia tells herself it's no big deal…until the yearbook elections are announced. Getting voted Biggest Flirts with Will is, well, awkward. They may just be friends, but their chemistry is beginning to jeopardize Will's new relationship—and causing Tia to reconsider her true feelings. What started as a lighthearted fling is about to get very complicated…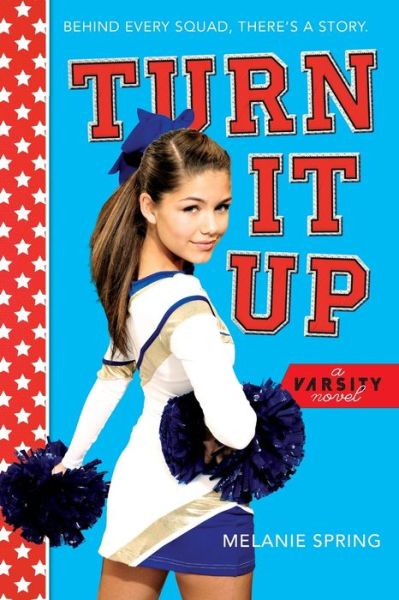 Publisher
: Little, Brown Books for Young Readers
Publication date
: 5/20/2014
Series
:
Varsity Series
, #2
Pages
: 208
Age range
: 12 - 17 Years
Synopsis
:
Behind every squad, there's a story.
Welcome back to the world of high school cheerleading.
Fresh from the excitement of Regionals, the Northside High JV cheerleaders have set their sights on the prize — Nationals. But even the most devoted Timberwolves can't eat, sleep, and breathe cheer. Kate's distracted by her new boy-slash-friend, and Devin's dealing with her own long-distance relationship. Emily is overscheduled as usual, and Chloe has taken an interest in community service, volunteering at a local organization that helps families facing tough times. When Chloe discovers that one of their own needs help, can the squad rally to support their teammate?