After three weeks, I'm finally here with my first Audiobook review, which actually my very first Audiobook ever as well. It was of the famous Delirium by Lauren Oliver, which had been on my TBR for a long time, because everybody adored it, but I myself hadn't really been intrigued. Well, you'll see...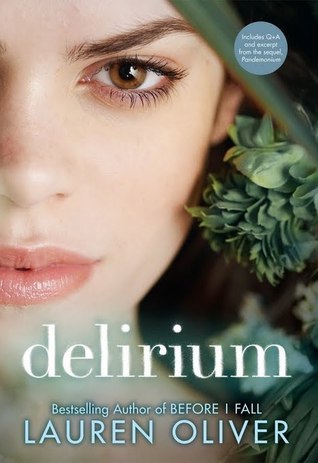 Genre
: Young Adult, Dystopia
Publisher
: HarperCollins
Publication
: February 1st, 2011
Format
: Audiobook
Length
: 11:41:22
Narrator
:
Sarah Drew
Purchase via
:
Amazon
Synopsis
:
Ninety-five days, and then I'll be safe. I wonder whether the procedure will hurt. I want to get it over with. It's hard to be patient. It's hard not to be afraid while I'm still uncured, though so far the deliria hasn't touched me yet. Still, I worry. They say that in the old days, love drove people to madness. The deadliest of all deadly things: It kills you both when you have it and when you don't.


Rating:
My thoughts:
Before I start, I would like to say two very important sentences that have been irking my mind ever since I started the book and I just need to utter them. Not simply sentences, more like exclamations of disbelief:
I can't believe I hadn't read it earlier!
and
I can't believe it's by the same author as Panic!
There, I said it. I believe the first one doesn't require much explanation apart from the proverb; we are human. However, the second one can raise questions in you, dear reader. Nevertheless, I won't give you a profound one, I can't because it wouldn't be fair of me to compare books even if it's from the same author. Anyway, if you agree with me, you'll understand based one this one: They are so different. And now lets's get down to business.
Lena lives in a town where love and everything else that implies it is forbidden. They call it Delirium and contemn it a sickness, which is dangerous and must be eradicated. Lena doesn't mind it, though, she always does what she is told and believes that it's much safer now, that the disease is controlled. Her world is peaceful and safe. That is up until Hannah, her best friend, starts acting oddly and that single, little thing cause a surge of consequences, has her meet Alex, the mysterious boy who is everywhere, and changes her life forever.
Oh my Goodness, I don't even know where to start. I'm so overwhelmed right now. I literally just finished it one and a half hour ago and I'm excited, mad and scared and maybe even a little bit confused, but definitely in love.
I loved the whole idea of the book
. It's so unique, so original and so painstakingly detailed, full of great and creative ideas. For example, every chapter starts off with a quote from a book or a website in that loveless world. I adored that, it was so infinitely unique, original and creative. One of the best and most profound dystopian worlds ever.
Secondly, I was in awe at Ms Oliver's writing style
. I know meny people aren't fond of this very poetic, very literal style, but personally I dote on it. However, I did find it a bit exaggerated at some points this time. Not at many points, but some.
As for the characters
, I loved both Lena and Alex. Lena is utterly naive in the beginning, but later, when she gets to know how world really works, she sobers up pretty quickly so altogether, I wouldn't say she's dumb. She's also a fighter and sometimes she's being coward, but indeed she is courageous. Alex was a lovable character, strong and fearless, but caring and gentle, and sometimes he does need comforting. (You also can get proof of my adoration by having a glimpse at the left sidebar. Look down, among my teams. :D)
However, no books flawless.
The plot started out slowly, like a long, looong preamble and I'm not sure if I'd read it, I would be so obsessed. I may have gotten bored until things get into motion. But when they do get into motion...
Concerning the narration
, Sarah Drew was amazing! More than amazing. She had a separated tone, a completely distinct timbre and these also matched the people who they belonged with. After a while, I even could recognize the characters only based on their voice! Moreover, it was perfectly audible how much she enjoyed and projected herself into the story. I hope she narrates the next books, too. Though, I would basically listen to anything as long as she does so.
Rating Breakdown:
Cover
: 4/5
Characters
: 5/5
Plot
: 4.5/5
Style/Writing
: 4.5/5
World building
: 5+/5
Originality
: 5+/5
Narration
: 10+/5 (I know it's out of the rules, but I can't help it. :))
About the author: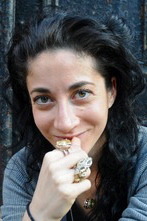 Continue the series: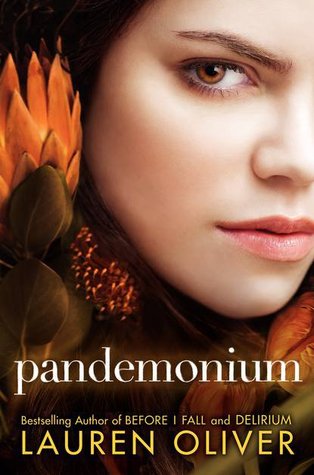 I'm pushing aside
the memory of my nightmare,
pushing aside thoughts of Alex,
pushing aside thoughts of Hana
and my old school,
push,
push,
push,
like Raven taught me to do.
The old life is dead.
But the old Lena is dead too.
I buried her.
I left her beyond a fence,
behind a wall of smoke and flame.
Or read the prequel:
Lena's mother, Annabel, has always been a mystery—a ghost in Lena's past. Until now.

Discover her secrets in Lauren Oliver's brilliant original digital story set in the world of New York Times bestsellers Delirium and Pandemonium.

Lena Halloway's mother, Annabel, supposedly committed suicide when Lena was only six years old. That's the lie that Lena grew up believing, but the truth is very different. As a rebellious teenager, Annabel ran away from home and straight into the man she knew she was destined to marry. The world was different then—the regulations not as stringent, the cure only a decade old. Fast forward to the present, and Annabel is consigned to a dirty prison cell, where she nurtures her hope of escape and scratches one word over and over into the walls: Love.

But Annabel, like Lena, is a fighter. Through chapters that alternate between her past and present, Annabel reveals the story behind her failed cures, her marriage, the births of her children, her imprisonment, and, ultimately, her daring escape.
Other books from the author: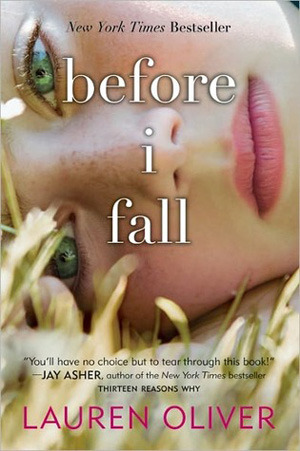 For popular high school senior Samantha Kingston, February 12—"Cupid Day"—should be one big party, a day of valentines and roses and the privileges that come with being at the top of the social pyramid. And it is…until she dies in a terrible accident that night.

However, she still wakes up the next morning. In fact, Sam lives the last day of her life seven times, until she realizes that by making even the slightest changes, she may hold more power than she ever imagined.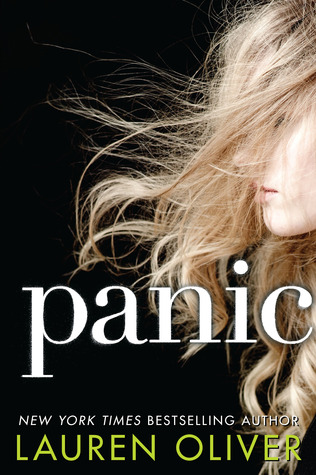 Panic began as so many things do in Carp, a dead-end town of 12,000 people in the middle of nowhere: because it was summer, and there was nothing else to do.

Heather never thought she would compete in Panic, a legendary game played by graduating seniors, where the stakes are high and the payoff is even higher. She'd never thought of herself as fearless, the kind of person who would fight to stand out. But when she finds something, and someone, to fight for, she will discover that she is braver than she ever thought.

Dodge has never been afraid of Panic. His secret will fuel him, and get him all the way through the game, he's sure of it. But what he doesn't know is that he's not the only one with a secret. Everyone has something to play for.

For Heather and Dodge, the game will bring new alliances, unexpected revelations, and the possibility of first love for each of them—and the knowledge that sometimes the very things we fear are those we need the most.