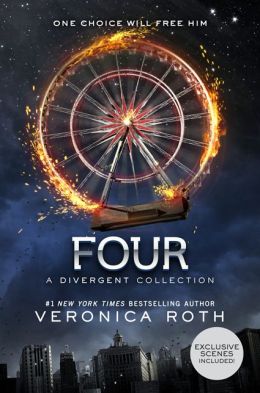 Publisher
:
HarperCollins Publishers
Publication date
:
7/8/2014
Series
:
Divergent Series
Pages
:
304
Age range
: 14-17
Synopsis:
Two years before Beatrice Prior made her choice, the sixteen-year-old son of Abnegation's faction leader did the same. Tobias's transfer to Dauntless is a chance to begin again. Here, he will not be called the name his parents gave him. Here, he will not let fear turn him into a cowering child.
Newly christened "Four," he discovers during initiation that he will succeed in Dauntless. Initiation is only the beginning, though; Four must claim his place in the Dauntless hierarchy. His decisions will affect future initiates as well as uncover secrets that could threaten his own future—and the future of the entire faction system.
Two years later, Four is poised to take action, but the course is still unclear. The first new initiate who jumps into the net might change all that. With her, the way to righting their world might become clear. With her, it might become possible to be Tobias once again.
From #1 New York Times bestselling author Veronica Roth comes a companion volume to the worldwide bestselling divergent series, told from the per-spective of the immensely popular character Tobias. The four pieces included here—The Transfer, The Initiate, The Son, and The Traitor—plus three additional exclusive scenes, give readers an electrifying glimpse into the history and heart of Tobias, and set the stage for the epic saga of the Divergent trilogy.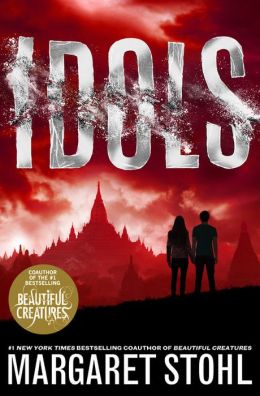 Publisher

:

Little, Brown Books for Young Readers

Publication date

:

7/8/2014

Series

:

Icons Series

, #2

Pages

:

432

Age range

:

12 - 17 Years
Synopsis:
The Icons came from the sky. They belong to an inhuman enemy. They ended our civilization, and they can kill us.
Most of us.
Dol, Ro, Tima, and Lucas are the four Icon Children, and the only humans immune to the Icon's power to stop a human heart. Now that Los Angeles has been saved, things are more complicated - and not just because Dol has to choose between Lucas and Ro, the two great loves of her life. Fleeing to a resistance outpost hidden beneath a mountain, Dol makes contact with a fifth Icon Child, if only through her visions. When Dol and the others escape to south Asia in search of this missing child, Dol's dreams, feelings and fears will meet in an epic showdown that will change more than just four lives -- and stop one heart forever.
In the riveting sequel to Icons, filled with heart-pounding action and compelling romance, bestselling author Margaret Stohl explores what it means to be human and how our greatest weakness can be humanity's strongest chance at survival.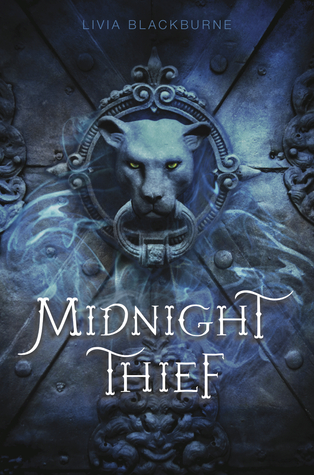 Publisher
:
Disney-Hyperion
Publication dat
e
:
7/8/2014
Pages
:
384
Age range
:
12 - 17 Years
Synopsis:
Growing up on Forge's streets has taught Kyra how to stretch a coin. And when that's not enough, her uncanny ability to scale walls and bypass guards helps her take what she needs.
But when the leader of the Assassins Guild offers Kyra a lucrative job, she hesitates. She knows how to get by on her own, and she's not sure she wants to play by his rules. But he is persistent-and darkly attractive-and Kyra can't quite resist his pull.
Tristam of Brancel is a young Palace knight on a mission. After his best friend is brutally murdered by the Demon Riders, a clan of vicious warriors who ride bloodthirsty wildcats, Tristam vows to take them down. But as his investigation deepens, he finds his efforts thwarted by a talented thief, one who sneaks past Palace defenses with uncanny ease.
When a fateful raid throws Kyra and Tristam together, the two enemies realize that their best chance at survival-and vengeance-might be to join forces. And as their loyalties are tested to the breaking point, they learn a startling secret about Kyra's past that threatens to reshape both their lives.
In her arresting debut novel, Livia Blackburne creates a captivating world where intrigue prowls around every corner-and danger is a way of life.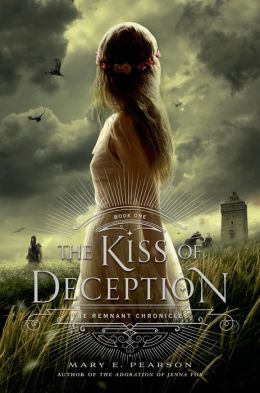 Publisher
:
Henry Holt and Co. (BYR)
Publication date
:
7/8/2014
Series
:
Remnant Chronicles Series
, #1
Pages
:
496
Age range:
14 - 18 Years
In a society steeped in tradition, Princess Lia's life follows a preordained course. As First Daughter, she is expected to have the revered gift of sight—but she doesn't—and she knows her parents are perpetrating a sham when they arrange her marriage to secure an alliance with a neighboring kingdom—to a prince she has never met.
On the morning of her wedding, Lia flees to a distant village. She settles into a new life, hopeful when two mysterious and handsome strangers arrive—and unaware that one is the jilted prince and the other an assassin sent to kill her. Deception abounds, and Lia finds herself on the brink of unlocking perilous secrets—even as she finds herself falling in love.
The Kiss of Deception is the first book in Mary E. Pearson's Remnant Chronicles.