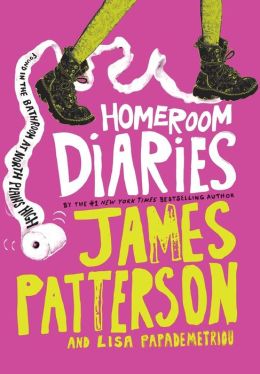 Publisher
:
Little, Brown Books for Young Readers
Publication date
:
7/21/2014
Pages
:
272
Age range
:
12 - 17 Year
In James Patterson's first highly illustrated "diary fiction" story for teens, the mega-bestselling author's most endearing and original teen heroine ever proves that everyone can use a helping hand once in a while.
Margaret "Cuckoo" Clarke recently had a brief stay in a mental institution following an emotional breakdown, but she's turning over a new leaf with her "Operation Happiness". She's determined to beat down the bad vibes of the Haters, the Terror Teachers, and all of the trials and tribulations of high school by writing and drawing in her diary. And when life gets really tough, she works through her own moments of uncertainty through imaginary conversations with her favorite literary characters.
Cuckoo's also got a nearly impossible mission: she, along with her misfit band of self-deprecating friends (who call themselves "the Freakshow") decide to bridge the gap between warring cliques and "bring the Nations together". Not everyone is so willing to join hands and get along, but Cuckoo never stops smiling... until one of her closest friends, pushed to desperation by a Hater prank, decides that enough is enough.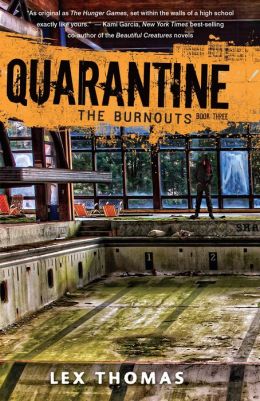 Publisher
:
EgmontUSA
Publication date
:
7/22/2014
Series
:
Quarantine Series
, #3
Pages
:
272
Age range
:
14 years
Lord of the Flies in a 21st-century high school setting.Welcome to Quarantine 3: The Burnouts , where readers of The Maze Runner, Gone, and Divergent go when they're hungry for more dark, compelling survival stories.
When an explosion rocks David and Will's suburban high school one morning, a deadly virus is unleashed on the school. After a year of quarantine, with no adults around, the students have created their own society. All of the social cliques have developed into gangs-The Nerds, The Geeks, The Freaks, The Sluts, The Skaters, The Burnouts, The Pretty Ones, and The Varsity-and each gang provides a service with which they can barter for provisions. Without a gang, it's almost impossible to secure food, water, territory, or supplies. In the final installment in the Quarantine trilogy, the brothers are reunited on the Outside and it appears as if, for once everything is going right. But inside the school, Lucy is alone with no gang and no hope, until the Burnouts welcome her into their filthy arms.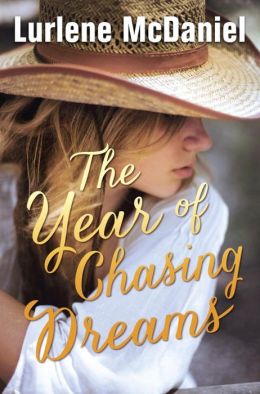 Publisher
:
Random House Children's Books
Publication date
:
7/22/2014
Pages
:
336
Age range:
12 - 17 Years
In the vein of Eat, Pray, Love, this YA novel intertwines a family saga with a grand love story and is the companion toThe Year of Luminous Love and Wishes and Dreams. For fans of Sarah Dessen's The Moon and More and Ann Brashares's Forever in Blue.
Ciana Beauchamp hasn't seen or heard from Jon Mercer in months. Until now. He's back in Windemere to see her. Deep down Ciana is filled with joy and relief. She's never stopped loving him. It's proof of Jon's love that he has returned, but what will their future be?
When tragedy strikes, almost no one in town is left unscathed. Tragedy has a way of bringing people together, but it can also tear them apart. Ciana can hardly face her choices, but she knows she must, and there are now people who she can turn to if only she is willing.