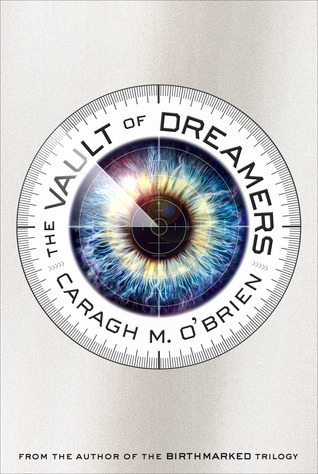 Genre
: Young Adult, Dystopian
Expected day of publication:
September 16th, 2014
Publisher
: Roaring Brook Press
Formats
: Hardcover, Kindle Edition, eBook
Pages
: 432
Pre-order via:
Amazon
I
Barnes&Noble + Nook
I
Kobo
I
Indigo
I
Abebooks
I
The Book Depository
I
iTunes
I
IndieBound
Synopsis
:
From the author of the
Birthmarked
trilogy comes a fast-paced, psychologically thrilling novel about what happens when your dreams are not your own.
The Forge School is the most prestigious arts school in the country. The secret to its success: every moment of the students' lives is televised as part of the insanely popular Forge Show, and the students' schedule includes twelve hours of induced sleep meant to enhance creativity. But when first year student Rosie Sinclair skips her sleeping pill, she discovers there is something off about Forge. In fact, she suspects that there are sinister things going on deep below the reaches of the cameras in the school. What's worse is, she starts to notice that the edges of her consciousness do not feel quite right. And soon, she unearths the ghastly secret that the Forge School is hiding—and what it truly means to dream there.
As you might have already noticed I'm all-over for dystopias. I love them. And I'm also fond of art in books as well as big, dark, secrets. So this book is...
Originally from St. Paul, Minnesota, Caragh M. O'Brien grew up in a family of seven children and learned early how to embrace chaos and daydream. She attended the Visitation of the Convent School, which had salamanders in the playground, and later St. Paul Academy and Summit School, where she was active with the school chorus, the orchestra, and the volleyball team. She earned her B.A. in Physics from Williams College and her M.A. in the Writing Seminars at Johns Hopkins. While raising her kids, she published half a dozen romance novels. Recently, Caragh resigned from teaching high school English in order to write young adult novels. She also leads a writing workshop at Journey House, cantors at her church, and enjoys discussions with her book group. Caragh now lives and writes from her home in Connecticut.