Hey there! The Book Blogger Test was a lot of fun and self-exploring and/so today I'm taking another taggy thing; The Chocolate Book Tag. Laura from
Laura Plus Books
tagged everybody once again and with that said, I would like to thank her the opportunity. :) (Yummy, chocolate!!!)
A book that covers a dark topic.
Reason to Breathe by Rebecca Donovan
Lately I have really been into dark contemporary and I read a wonderful, but utmost touching book; Reason to Breathe. It shook me pretty badly. I don't know if I have ever felt anything like it, but I strongly recommend it to you, as long as you have rather strong nerves.
White Chocolate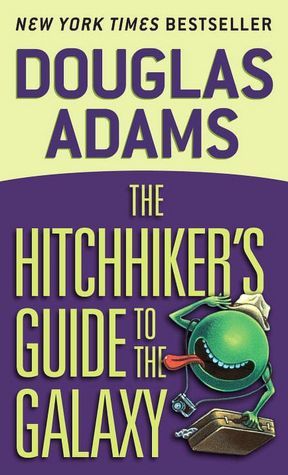 Your favourite light hearted / humorous read.
The Hitchhiker's Guide to the Galaxy (Hitchhiker's Guide to the Galaxy #1) by Douglas Adams
I don't really read utterly humorous books. Of course, there's Obsidian or White Hot Kiss by Jennifer L. Armentrout who has a reputation for hr snarky characters and witty puns and Jace's and Will's sarcastic comments do make me laugh out loud (nobody looks surprised at my random giggles on the bus any more), but something that defined as humorous... Got it! There is one actually. It's an old sci-fi titled The Hitchhiker's Guide to the Galaxy. It's brilliant and incredibly hilarious.
This is officially the easiest one so far. I haven't read many of hyped books and I have made a promise to catch up on my miss. Although I'm proceeding quite well, there are still numerous on my TBR list some of which I'm anticipating badly, some of which not that much. All in all, it might not be that easy to highlight only one of them.
After half an hour of gleaning among my TBR and a new shelf having been conceived, my book of choice is Sweet Evil. It's strange how much I pull towards it now; it wound up on my TBR a few months ago just because it was hyped.
Chocolate with a Caramel Center
Basically every book makes me feel gooey as long as I have a crush on the MMC. So I guess, it adds up way less then 'every'. Anyway. That leaves me with Nora and Patch from Hush, hush. Patch was so protective and protectiveness can elicit a lot of melty moments to me.
Most books have surprises of some kind, but reading The Selection, this is the latest one. It actually surprised me with two things now only one and I'm even about to reach the half of it. The first is; it's way better than I thought. I'm not particularly into books that's main ado is romance, but despite that it's not a book built onto action, I like it a lot! The other one is spoilery, so although I'm sure not many of us legging behind with reading it, but for that few, I won't bulge.
Hot Chocolate with Marshmallows
While most of the books would do as a comfort me for me as they all are a different world and to not be here where the problems are is comforting enough in my view, the one I would turn to nowadays is Daughter of Smoke & Bone. This choice may seem weird for the first sight, but as I explained. Different worlds. This book's world building is so distinct, so quirky, I could forget where I was at once.
Hmmm...Maybe, The Mortal Instruments. I know it's not exactly the answer you expected, but I do think in a certain aspect it gives something for everybody and not only because I've barely seen anybody who didn't like it. It's that there's literally some of everything in it. Most of the paranormal creatures, tattoos, betray, love, sadness, happiness, pain, relief, diversion, and so on. Don't you agree? (rhetorical question)


Just like last time, I would like to everybody. If you haven't participated in the fun yet, but would like to, go ahead. And don't forget to comment your link. I'm curious as usual. ;)