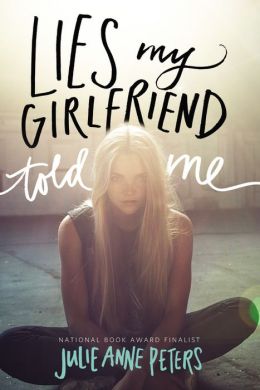 Publisher
:
Little, Brown Books for Young Readers
Publication date
:
6/10/2014
Pages
:
256
Age range
:
15 - 17 Years
Synopsis
:
When Alix's charismatic girlfriend, Swanee, dies from sudden cardiac arrest, Alix is overcome with despair. As she searches Swanee's room for mementos of their relationship, she finds Swanee's cell phone, pinging with dozens of texts sent from a mysterious contact, L.T. The most recent text reads: "Please tell me what I did. Please, Swan. Te amo. I love you."
Shocked and betrayed, Alix learns that Swanee has been leading a double life--secretly dating a girl named Liana the entire time she's been with Alix. Alix texts Liana from Swanee's phone, pretending to be Swanee in order to gather information before finally meeting face-to-face to break the news.
Brought together by Swanee's lies, Alix and Liana become closer than they'd thought possible. But Alix is still hiding the truth from Liana. Alix knows what it feels like to be lied to--but will coming clean to Liana mean losing her, too?
Pre-order via: Barnes&Noble + Nook I Amazon I Abebooks I TBD I Kobo I Indigo I Alibris I IndieBound



Publication date

:

6/12/2014
Mary Howard has always lived in the shadow of her powerful family. But when she's married off to Henry Fitzroy, King Henry VIII's illegitimate son, she rockets into the Tudor court's inner circle. Mary and "Fitz" join a tight clique of rebels who test the boundaries of court's strict rules with their games, dares, and flirtations. The more Mary gets to know Fitz, the harder she falls for him, but is forbidden from seeing him alone. The rules of court were made to be pushed…but pushing them too far means certain death. Is true love worth dying for?
All Dylan Mint has ever wanted is to keep his Tourette's in check and live life as a "normal" teenager. The swearing, the tics, the howling "dog" that escapes when things are at their worst—nothing about Tourette's makes it easy to meet cute girls or have normal friends (or many friends at all). But a routine hospital visit changes everything—Dylan overhears that he's going to die. In an attempt to claim the life he's always wanted, he decides to grant himself parting wishes, or "Cool Things To Do Before I Cack It". In an intimate portrayal of life with Tourette's, Dylan's journey to come to terms with the disorder that has defined his life and his preconceptions about the world around him is hilarious, painful and, ultimately, utterly masterful.