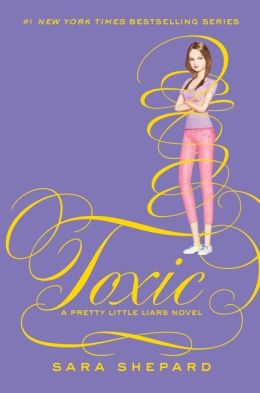 Publisher
:
HarperCollins Publishers
Publication date
:
6/3/2014
Series
:
Pretty Little Liars Series
, #15
Pages
:
336
Age range
:
14 - 17 Years
Synopsis:
It's finally summer in Rosewood, Pennsylvania, which means afternoons at the pool, high school graduation—and the end of the scandal that has rocked the town for years. Or so everyone thinks. It's been weeks since police caught the notorious stalker and murderer known as A. But Hanna, Aria, Emily, and Spencer know that the real A is still out there. And as long as A is on the loose, nothing can ever go back to normal . . . if there is such a thing as normal in Rosewood.
Hanna is offered the role of a lifetime—in a movie about her life. Aria's paintings go viral, until her fine art escalates to the art of war. Spencer starts an antibullying blog but finds that her homepage is as dangerous as her home life. And Emily goes behind bars to reconnect with the only girl who ever stole her heart.
But these little liars need to watch their backs. They should know by now that A never forgives and never forgets. And this time, A is determined to bring them down—once and for all.
Publication date
:
6/3/2014
Series
:
Sea Breeze Series
Pages
:
288
Age range
:
16 - 18 Years
Cage York finally has everything he ever wanted.
And Eva is at the very top of that list—the perfect girl with a temper as hot as her fabulously flawless body. But for Cage, a baseball scholarship has always been a close second. So when Cage finally gets his chance, he and Eva must endure a long distance relationship—and all the dangerous temptations that come with it. Temptations that former bad boy Cage York may not be able to escape.
Then after receiving some illicit photos that show Cage has been behaving badly—very badly—Eva finds solace in the comforting arms of her insanely attractive neighbor Jeremy, who vows that he will take care of Eva in ways Cage never could. It's an offer that may be too good for Eva to turn down.
Torn between his baseball dream and the girl of this dreams, Cage must prove he's worthy of Eva's love, or risk losing her to Jeremy forever.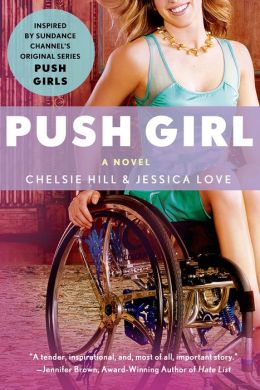 Publisher
:
St. Martin's Press
Publication date
:
6/3/2014
Pages
:
240
Age range
:
13 - 18 Years
Synopsis
:
Kara is a high school junior who's loving life. She's popular, has a great group of friends and an amazing boyfriend, and she's a shoe-in for homecoming queen. Even though her parents can't stop fighting and her ex-boyfriend can't seem to leave her alone, Kara won't let anything get in the way of her perfect year. It's Friday night, and Kara arrives at a party, upset after hearing her parents having another one of their awful fights, and sees another girl with her hands all over her boyfriend. Furious, Kara leaves to take a drive, and, as she's crossing an intersection, a car comes out of nowhere and slams into the driver's side of Kara's car.
When Kara wakes up, she has no memory of the night before. Where is she? Why are her parents crying? And, most importantly -- why can't she feel her legs? As Kara is forced to adjust to her new life as a paralyzed teen, where her friends aren't who they seemed to be and her once-adoring boyfriend is mysteriously absent, she starts to realize that what matters in life isn't what happens to you -- it's the choices you make and the people you love.