Top Ten Tuesday is an original feature/weekly meme created by The Broke and the Bookish. It features a different topic every week, when you can share your Top Ten Books in the certain aspect.
Just a few days ago I went on a TBR conquering rampagne, however, not with the usual means. When I write "conquer" I don't mean I binge read so many books from it, but that I started savagely removing books I'm not that much interested in, or in some cases, I don't even know why I added in the first place. Though, there were a few ones that made the decision rather difficult; to read or not to read? So that this week's TTT topic is books I'm not sure I want to read is the most welcome coicidence that could occur.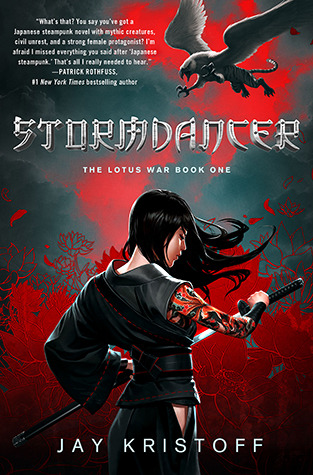 I have encountered it Stormdancer not so long ago when another blogger extoled it in a review. Reading the synopsis, I instantly added it to my TBR for its unusual, rather original concept. However, later in spite of all this, I started to doubts whether I would really like it.
I'm a big fan of books that feature dreams in one way or another. I'm not sure though if t would offer something extra that makes it different from other dreamish/nightmarish stories.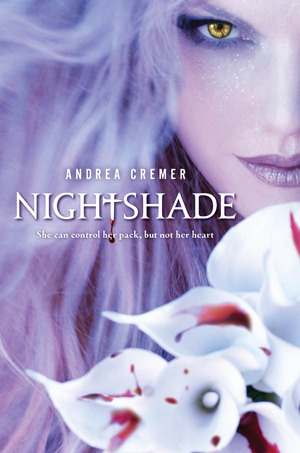 This is a book loved by many and that may be one of the reasons I added Nightshade to my TBR. The concept is also interesting, that's another. The only aspect that holds me back from throw myself onto it at once is that I usually avoid werewolf featuring books. It's not like I have something against werewolves. But for some reason which I can't exactly name, I tend to refrain from reading about werewolves and vampires. And in fact, there's another thing. In the blurb, I see little plot apart from the romance and that makes me question if the whole story isn't revolving around romance.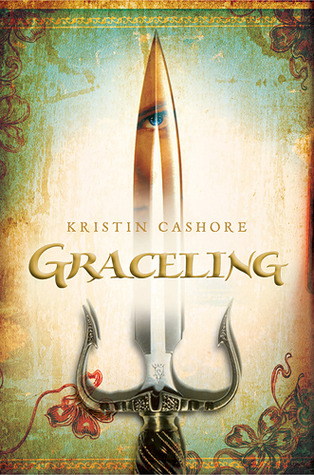 This is another very very very hyped book. Nearly everybody dotes on it once they have read it. But I just can't get myself to read it as I don't see anything in the synopsis that would particularly intrigue me. Then why is it still on my TBR? Because I've read a review from a blogger who also was skeptical about Graceling in the beginning and now she loves it to no end.
Although I did enjoy the first book, Ghost Hand at the time, and I am interested how Olivia's adventures continue with her rare desease, PSS, but there are just so many books and so little time. I'm not sure that I'm interested enough to read Ghost Hold, instead of something else.
I've already been mistaken once when it comes to John Green and Looking for Alaska is a favorite of many reader out there. However, I'm admittedly not much into romance and frankly, the only reasons I'm thinking about giving it a try is that TFIOS proved me wrong and that it's so hyped.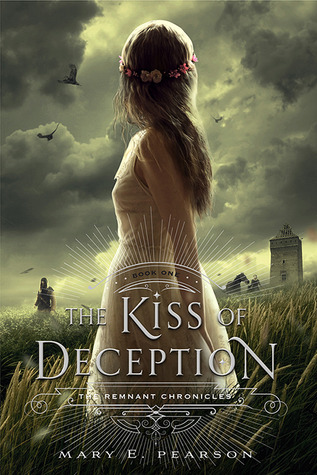 The Kiss of Deception is a rather recent release and with the bigger part of the community, I've been anticipating it. Big time. In the end though, it turned out to be a pretty splitting read and the aspects ordered on the negative side made me seriously doubt if I'd enjoy it.
The Sea of Tranquility have a decently vast fan base. It obtained an outstanding 4.45 starts on Goodreads out of 34, 841 ratings. And to top of all these already impressive results, the first paragraph of the blurb is one of the most gripping beginnings I've ever seen. Then why haven't I read it ages ago? The answer, once again, is romance. It's not that I don't like romance in books. On the contrary. I adore cute couples like Nora and Patch, Evan and Emma, Damon and Katy, etc. But in the books they are in there are other factors. Action, paranormalcy, dark secrets. To read only about how a lad and lass vanquish the obstacles thrown in the way of their relationshipa and become a couple is not necessarily appealing to me.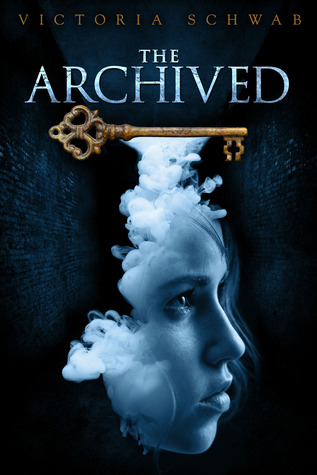 I'm absolutely fond of fantasy and The Archived has an interesting enough premise. I can't really put my finger on it what makes it less appealing for me, but something does.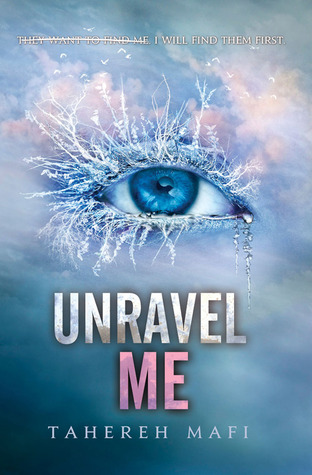 It's the same as with Ghost Hold. I fairly adored Shatter Me, but I'm not that desperate to go on with the series.
Have your read any of them? If yes which one did you like and which disappointed you? Would you recommend any of them to me?