The Sunday Post is a weekly meme hosted here @ Caffeinated Book Reviewer. It's a chance to share news~ A post to recap the past week on your blog, showcase books and things we have received and share news about what is coming up on our blog for the week ahead. See rules here:
Sunday Post Meme
I'm back! Yesterday I arrived back from England. I had a whale of a time with all the sights we saw despite the fact that I still can't feel my feet, especially that after two days of pursuit I managed to obtain City of Heavenly Fire! And not any edition, but the special UK one with the different comic, snippet of The Dark Artifices and the illustration. The journey was a tad bit long though, but the bright side is that I had plenty of time to read. Particularly on the way home when I already possessed the amazing last installment of The Mortal Instruments did I binge. (Meaning, I read all along coming home.)
In conclusion I didn't sleep at all - not like I could have, it was too uncomfortable - hence I didn't go to school today in spite of the three cups of coffee I still was too tired. Therefore as much time I had, I did up the design a little. Before I went to England I wanted to add something to the blog, but unfortunately I ended up messing up the layout. At the end of the day, I did succeed in disabling the default social bar, but I couldn't restore the original design and so it was less pretty and usable. For all these reasons, I tempered with everything. After all I'm quite content with the result and I hope you like it, too. If not or you stumbled upon an error, please let me know. Also, do you like Disqus? Is it working well?
Or rather last, but anyway...
Bookish Playlists - Tha Maze Runner series
Writing Wednesday (4) - Keep Going
Name Decoder - Demons' & Faes' Names And Everything that is Similar
Sunday Suspense (16) - Gates of Thread and Stone (Gates of Thread and Stone #1) by Lori M. Lee
Again, it goes for this week, but you probably have gotten it by now if not before that.
Note: I'm note scheduled for this week, I thought I would have time for it, but because of the exam period I didn't so I won't - as I can't give you topics for each feature/meme.
Teaser Tuesday - City of Heavenly Fire by Cassandra Clare (I'll keep it maximally spoiler free.)
YA Book Releases Next Week (June 9 - June 15)
Writing Wednesday (5)
Movie Feast Thursday
Name Decoder
Sundays Suspense (17) - Beware the Wild by Natalie C. Parker
Review: Ghost Hand by Patton Ripley
Review: Daughter of Smoke & Bone by Taylor Laini
There might be some additional posts such as Bookish Playlists - Daughter of Smoke & Bone or something about fandoms and I would love to finally start the discussion feature I've been planning for two weeks now.
Finished:
Still listening to: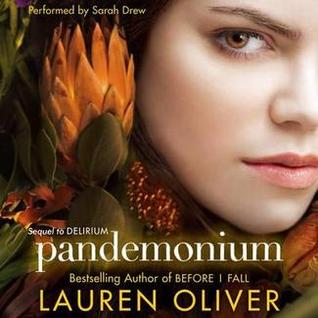 Still reading:
I might as well could just mark it DNF, but up to a point the ending does interest me.
Started:
Via review request:
Cruentus Coniuro by J. Gairaud
Purchased: