The Sunday Post is a weekly meme hosted here @ Caffeinated Book Reviewer. It's a chance to share news~ A post to recap the past week on your blog, showcase books and things we have received and share news about what is coming up on our blog for the week ahead. See rules here:
Sunday Post Meme
Until Thursday I had a break from school therefore I had plenty of time to improve the blog in many aspects. I added all the features and memes that can be found on the blog to the Features&Memes tab, updated my social media icons (I made them myself and I'm pretty proud of my first ventures in website designing even if it barely can be called such. :))
Speaking of which I also had the time to do something I'd wanted to for ages. Graphic design and website design have always interested me. My dad is a programmer and probably this has a role in why I'm so into technology, at a time I even intended to be a programmer myself, however, thing's changed and that's not my purpose any more. Yet, it doesn't mean I don't care about it. So with all the free time I got because of the break, I finally had a go into it.
Anyway, I got organized as well. From this week on, I schedule my posts which means no more delays (for the most part).
Teaser Tuesday #2 - Fire of the Sea by Lyndsay Johnson
The Myths Behind the Most Famous Paranormal Creatures 4 - Fairies
Next Week YA Book Releases (May 19 - 25)
Writing Wednesday (2)
IT Thursday
Movie Feast Thursday
Fess up Friday - Hobbies
Name Decoder
Sunday Suspense (14) - Darksoul (Darksoul #1) by
Eveline Hunt
Review: The Maze Runner by James Dashner
Review: The Raven Boys by Maggie Stiefvater
Delirium audiobook review
(My apologies, I promised it to be posted this week, but I didn't manage to finish it. This is my very first audiobook and I yet to learn how to balance between this and my paper format reading in order to proceed with both. Thank you for your understanding. :))
Finished:
Started: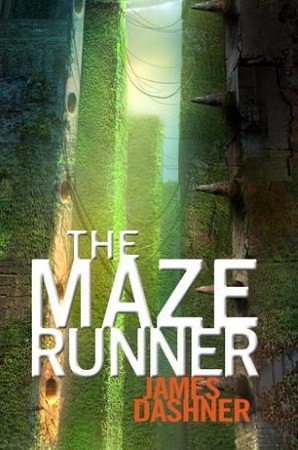 Still listening to:
Received for review: