Publisher
:
Spencer Hill Press
Publication date
:
4/29/2014
Synopsis
:
Alex has big plans for camp this year, starting with making it the best summer ever. Having fun and breaking some rules will get her the payback she wants against her parents and her ex-boyfriend. Because of his disgusting texts, she's headed to a super strict all-girls school in the fall. Then she meets Javier and revenge doesn't seem nearly as important as getting to know the troubled loner determined to keep a low profile at camp. But Alex's trouble-magnet personality and Javier's need to stay in the background don't mix nearly as well as their irresistible chemistry. With her home life eroding under her feet and her last year of summer camp speeding to a close, Alex wants to make her mark on the world and squeeze every bit of fun out of her time with Javier. Too bad her old plans for revenge turn back on her just in time to ruin everything. Will she lose Javier too?
About the author:
J.K. Rock is the pseudonym for writing partners- and sisters-in-law- Joanne and Karen Rock. Sharing a love of young adult fiction, marathon shopping and men with the last name "Rock," the two teamed up to write Camp Boyfriend and found they had a whole lot more to say than what could fit in one book. Look for them in matching t-shirts at book signing events around the country or chatting with their Facebook street team, the Rock Stars.
Publisher
:
Harlequin
Publication date
:
4/29/2014
Synopsis
:
Some sixteen-year-olds babysit for extra cash.
Becca Williamson breaks up couples.
Becca knows from experience the damage that love can do. After all, it was so-called love that turned Huxley from her childhood best friend into a social-world dictator, and love that left Becca's older sister devastated at the altar. Instead of sitting on the sidelines, Becca strikes back—for just one hundred dollars via PayPal, she will trick and manipulate any couple's relationship into smithereens. And with relationship zombies overrunning her school and treating single girls as if they're second-class citizens, business is unfortunately booming. Even Becca's best friend, Val, has resorted to outright lies to snag a boyfriend.
One night, Becca receives a mysterious offer to break up the most popular couple in school: Huxley and the football team's star player, Steve. To succeed, she'll have to plan her most elaborate scheme to date—starting rumors, sabotaging cell phones, breaking into cars…not to mention sneaking back into Huxley's good graces. All while fending off the inappropriate feelings she may or may not be having for Val's new boyfriend.
No one said being the Break-Up Artist would be easy.
About the author:
Philip Siegel grew up in New Jersey, which he insists is much nicer than certain TV shows would have you believe. He graduated from Northwestern University and promptly moved out to L.A., where he became an NBC Page. He likes to think that the character of Kenneth on 30 Rock is loosely based on his life rights. Currently, he lives in Chicago and does his best writing sandwiched in between colorful characters on the El. Visit him online: www.philipsiegel.com or @FillupSeagull.
Excerpt:
Calista McTiernan looks away from the screen. Tears form in her eyes. The levee's about to break. I wish I could reach through my computer monitor and give her a hug. I hear these stories too often.
"Ever since they started dating, Bari's become a totally different person. Derek's favorite band is U2, and now magically it's hers, too. Derek is into politics, and now Bari is watching CNN religiously. I laughed it off because she acted this way with her last boyfriend. But then…" Calista shakes her head.
"But then what?" I ask in my best British accent, looking directly into my webcam.
"Then she dyed her hair brown, she started dressing like some J. Crew mannequin, and this week she quit cheerleading." Her blond locks fan around her pea-sized head. Her hair's the same shade as mine, but hers is real.
"People change. It happens."
"Yeah, but this isn't the same. Derek's making her do this. He told her he thinks blondes are trashy, and he didn't want some slutty cheerleader girlfriend visiting him at Princeton next year. He said that. To her face!"
"He did?" Derek Kelley has been student council president for three years, and what little power the Student Government Association-aka the SGA-holds has gone to his head. He seems friendly in the halls, but guys are just as capable of being fake nice as girls.
"Bari said he was joking around, but I'm not laughing."
"Have you tried talking to her about it?" I can already guess the answer.
"She says she isn't into cheerleading anymore and she's never felt like a blonde." Calista rubs her forehead, and I can feel her concern through the screen. "Everything that made her Bari is disappearing."
I lean closer in my chair, all business, and hold Calista's attention. "So, you want me to do this?"
Calista squeezes a fresh set of tears from her eyes. I instinctively reach for the Kleenex box on my desk, forgetting we're on Skype. "My best friend is pushing me away. You don't know what that's like."
I do, I want to tell her. My eyes wander to the floor and the pair of golden ballet slippers next to my desk. It's like a hole through your heart that can never be filled. A part of you that is missing forever. I should throw the slippers out like I've done with the rest of my memories from that train wreck of a friendship, but I won't. I never do. I keep them here, in plain sight, a perpetual reminder of why I do this.
I force my attention back to the screen. I can never get personal. One misspoken word, one accidental truth, and I give myself away.
"I told her I didn't think Derek was treating her well," Calista says.
Calista stares at the screen, her bottom lip quivering. Only the hissing of her radiator fills my speaker.
"She said, 'You just don't understand because you're single.'" Tears stream down Calista's cheeks. She buries her face in her knee to compose herself.
I clench my lips together. I have to remind myself to stay strong for my client. She can fall apart, but I have to make things right. Blood rushes to my face in frustration, coloring me the same shade as this shapeless graduation robe I'm wearing.
Calista continues, "I feel like if Derek had his way, she'd never talk to any of her friends again. Especially me."
My raccoon mask conceals my raised eyebrows. I've seen Bari and Calista joined at the hip since elementary school. They once tried convincing our classmates that they were cousins. (I fell for it.) They seemed to have one of those uber-tight friendship bonds that I thought would survive the dating world. Then again, I'd thought I had that, too. But now I know that once people get into relationships, friends-and rational thought-get tossed aside.
"It's a good thing you came to me," I say.
"You seriously can break them up?"
"I have a perfect track record."
"My methods are proprietary and confidential."
"It means I'm really, really good, and you'll just have to trust me." I catch my reflection in the screen. I'm shocked anyone's been able to take me seriously in this disguise. I look like an escaped mental patient, but that's better than looking like myself. Luckily, my work speaks for itself.
"It's not going to be easy. I think they've already said 'I love you' to each other."
"I'll take my chances," I say. Why do my classmates believe that saying those three words automatically protects a couple? They're not relationship insurance. They're just words, and if people actually meant them, then I would be out of a job. Bari and Derek are a couple destined for flame out. I'm just speeding up the inevitable. And if I can save Bari before she's permanently under Derek's thumb, so much the better.
"Before we go forward, I want you to be certain about this."
She gets so quiet I can hear the static crackling in the background. "I-I don't know."
"A minute ago you were devastated."
"I know. But…" Calista hugs her chopstick legs into her chest. I wonder if she's one of those girls who stays skinny no matter how much she eats. "This seems kind of severe. I don't know, and maybe a little petty, too?"
I clench my jaw. "When was the last time she called or texted you just to say hi?"
Calista ponders this. She shrugs her shoulder.
"So you think it's fair that she's cutting you out of her life? Just because she has a boyfriend?" I ask calmly.
"Derek hasn't mastered the art of mind control. She's choosing all of this. To disappear. To change. To stop being friends with you. It'd be nice if Bari suddenly came to her senses, but that's not going to happen, and you know it," I say. Blunt, but not untrue. "So now here's where you choose-are you going to let her continue on this path uninterrupted or are you going to do something about it?"
"So you really will break them up?" she asks between sniffles.
"For a hundred dollars via PayPal I can." The wheels begin turning in my head. I flash Calista a warm smile, telling her I got this. Maybe I can salvage this friendship. No girl should have to live through a best friend cutting her out of her life.
Her face brightens among the red splotches, and she smiles for the first time tonight. "Let's do it."
My mom still makes me a peanut-butter-and-jelly sandwich every morning. It was the only thing I ate for breakfast when I was in elementary school, and she stuck with it. Now that I'm older, I found my ideal get-up-and-get-'em meal: a large cup of coffee. Black, no sugar.
Sharp rays of morning sun pierce through the kitchen windows. My dad sits at the table with his coffee and oatmeal, watching a guy shout on TV. Apparently, the fluctuation of Chinese currency can make some people quite flustered. My mom hands me a cup of coffee, and I push aside the sandwich with my mug. She picks it up and takes a bite. And so goes our morning routine.
"Busy day today?" my mom asks.
"Kinda." I have a new couple to break up. Oh, and I have a math quiz. "Where's Diane?"
My mom heaves a sigh, then gives me a look like I should know better. "Still sleeping."
Which I should've known, but I hold out hope that one day the answer will be better. My dad shakes his head and mutters to himself.
"Hey," my mom says to my dad after taking another bite of my former breakfast. "Why did you get one-ply toilet paper last night?"
"It was on sale," he says, his focus returning to Chinese currency.
"You couldn't spring for two-ply?"
"Not if it's not on sale."
"We don't live in a tenement."
"More like a Turkish prison," he says with a half smile.
She rolls her eyes and takes a bite of the sandwich. My dad eats a few more spoonfuls of oatmeal then gets up. He puts on his suit jacket, then his winter coat. He kisses me goodbye, and gives my mom a pat on the shoulder while she wipes down the counter. It's like this every day, every year, the same motions. Way to keep the romance alive, guys. If it was ever even there to begin with.
My dad pauses at the door, and for a second I wonder if he's going to pick my mom up in a hug and plant one on her, like lovey-dovey parents in a cheesy sitcom.
"I'll be on the 5:57 train tonight. I'll just pick up a roastbeef sandwich at the station for dinner," he says.
"Okay," my mom says, washing out his oatmeal bowl in the sink.
Before I break up a couple, I have to do my research and examine their dating history. I have to know their past if I want to understand their present. Having a significant other will put any student at Ashland High School on the social radar, and chances are if you're in a relationship, someone else is talking about it.
In history class, I use the middle section of my three-subject notebook to build a dating dossier on Bari and Derek, tucked in between U.S. history and trig. I don't like to build dossiers when one of my targets is two rows over from me, but she's so engrossed in texting someone (let's be real: Derek), she won't even notice. Nothing our teacher Mr. Harrison says elicits a reaction from her. Bari clutches her phone against her stomach, as if waiting for the next message to inject her with another ounce of life.
Publisher
:
HarperCollins Publishers
Publication date
:
4/29/2014
Pages
:
320
Age range
:
14 - 17 Years
Synopsis
:
Catherine Summer Carlson knows how to manage bands like a professional—she's a student at the PopArts Academy at Mount Hope High, where rock legends Allegiance to North got their start. The never-skipping-class Catherine part of her knows, though, that falling for the lead singer of her latest band is the least professional thing a manager can do. But Caleb Daniels isn't an ordinary band boy—he's a hot, dreamy, sweet-singing, exiled-from-his-old-band, possibly-with-a-deep-dark-side band boy. And he can do that thing. That thing when someone sings a song and it inhabits you, possesses you, and moves you like a marionette to its will.
Over tacos on lunch dates to far-off outlet-mall planets and during practices at the Hive with their new band, Dangerheart, Catherine—no, Summer—falls in love with Caleb.
She also finds herself at the center of a mystery she never saw coming. When Caleb reveals a secret about his long-lost father, one band's past becomes another's present, and Summer finds it harder and harder to be both band manager and girlfriend. She knows what the Catherine side of her would do, but she also knows what her heart is telling her. Maybe it's time to accept who she really is, even if it means becoming an exile herself. . . .
Reviews:
Michael Grant
Praise for THE LOST CODE: "A smart dystopian adventure packed with mind-blowing fantasy and characters you'll love."
Susane Colasanti
"A captivating road trip of the heart."
About the author: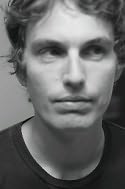 Kevin Emerson is the author of eleven books, including
The Lost Code
and
The Dark Shore
, books 1 and 2 of the Atlanteans series. Kevin is a singer, drummer, and guitarist and has played in bands since high school, none of which need to be named here, but all of which seemed like a good idea at the time. He has toured across the country and in Europe and the UK and now lives in Seattle, one of the best music cities in the world.
Publisher
:
Simon Pulse
Publication date
:
4/29/2014
Series
:
Program Series
, #2
Pages
:
352
Age range
:
14 - 17 Years
Synopsis
:
Can Sloane and James survive the lies and secrets surrounding them, or will The Program claim them in the end? Find out in this sequel to The Program, which Publishers Weekly called "chilling and suspenseful."
How do you stop an epidemic?
Sloane and James are on the run after barely surviving the suicide epidemic and The Program. But they're not out of danger. Huge pieces of their memories are still missing, and although Sloane and James have found their way back to each other, The Program isn't ready to let them go.
Escaping with a group of troubled rebels, Sloane and James will have to figure out who they can trust, and how to take down The Program. But for as far as they've come, there's still a lot Sloane and James can't remember. The key to unlocking their past lies with the Treatment—a pill that can bring back forgotten memories, but at a high cost. And there's only one dose.
Ultimately when the stakes are at their highest, can Sloane and James survive the many lies and secrets surrounding them, or will The Program claim them in the end?
Reviews:
Kirkus Reviews
2014-02-10
In this wrenching sequel to
The Program
(2013), a few desperate teens race to save what's left of their memories and salvage the tatters of their lives. After being discharged from The Program, a facility developed to stop the teen-suicide epidemic by removing teens' memories, Sloane and James have reignited the passion of their former love. The Program's cure, however, isn't foolproof, and memories can "crash back," causing brain bleeds and insanity. Moreover, The Program has instituted procedural lobotomies and, with the government's backing, is beginning to make teen "behavior modification" mandatory. Sloane and James join a group of rebels intent on destroying The Program, and Sloane holds the one last pill that returns memories. In constant pursuit of the rebels, The Program wants to destroy the pill, but the doctor behind The Program, having seen the error of his ways, seems to want to reproduce it. The story is unrelentingly dramatic: "I put the blade to my neck and began to saw," recounts Sloane's friend Realm, describing his anguish. Compelling questions left dangling from the first book as to the origins of the epidemic, whether "behavioral contagion" and/or media hype, are explored. Offering great appeal to reflective romantics, this jarring thriller looks at the cost of societal complacency while lauding heroism and remembrance.
(Dystopian romance. 14-18)
About the author:
Suzanne Young currently lives in Tempe, Arizona, where she teaches high school English. When not writing obsessively, Suzanne can be found searching her own tragic memories for inspiration. She is the author of several books for teens, including
The Program
,
The Treatment
,
A Need So Beautiful
, and
A Want So Wicked
. Friend her on Facebook, follow her on Twitter at @Suzanne_Young, and visit Suzanne-Young.blogspot.com.
Publisher
:
HarperCollins Publishers
Publication date
:
4/29/2014
Pages
:
368
Age range
:
14 - 17 Years
Synopsis:
A flash of white light . . . and then . . . nothing.
When sixteen-year-old Kyra Agnew wakes up behind a Dumpster at the Gas 'n' Sip, she has no memory of how she got there. With a terrible headache and a major case of déjà vu, she heads home only to discover that five years have passed . . . yet she hasn't aged a day.
Everything else about Kyra's old life is different. Her parents are divorced, her boyfriend, Austin, is in college and dating her best friend, and her dad has changed from an uptight neat-freak to a drunken conspiracy theorist who blames her five-year disappearance on little green men.
Confused and lost, Kyra isn't sure how to move forward unless she uncovers the truth. With Austin gone, she turns to Tyler, Austin's annoying kid brother, who is now seventeen and who she has a sudden undeniable attraction to. As Tyler and Kyra retrace her steps from the fateful night of her disappearance, they discover strange phenomena that no one can explain, and they begin to wonder if Kyra's father is not as crazy as he seems. There are others like her who have been taken . . . and returned.
Kyra races to find an explanation and reclaim the life she once had, but what if the life she wants back is not her own?
Reviews:
Booklist
"In spite of providing a tough, likable heroine and a sweet, romantic element, Derting unflinchingly explores the twisted minds of sadistic killers. It's a combination that keeps her readers clamoring for more."
Claudia Gray
Praise for THE BODY FINDER "You'll be drawn in by the love story—and kept up all night by the suspense."
Richelle Mead
"Kimberly Derting is an amazing writer and a master storyteller. THE TAKING will have you hooked from the very first pages."
Kami Garcia
"Equal parts romance and suspense, THE TAKING is a sexy blend of conspiracy theory and sci–fi."
Melissa Marr
"THE TAKING is an action–packed, heart–filled ride. I loved it."
Melissa de la Cruz
"Kimberly Derting does it again! THE TAKING is an exciting, fast–paced thriller with an eerie and intriguing paranormal mystery at the heart of it. You'll want to read it as fast as you can and then DEMAND the next book NOW!"
Alyson Noël
"With pitch–perfect prose, swoon–worthy romance, and edge–of–your–seat suspense, THE TAKING kept me reading late into the night. This is Derting at her best."
About the author:
Kimberly Derting is the author of The Body Finder, Desires of the Dead, The Last Echo, andDead Silence, which are as much coming-of-age romances as they are paranormal thrillers, as well as the dystopic fantasies The Pledge and The Essence. She lives in the Pacific Northwest, where the gloomy weather is ideal for writing anything dark and creepy. Her three beautiful (and often mouthy) children serve as an endless source of inspiration and frequently find things they say buried in the pages of their mother's books.
Publisher
: HarperCollins Publishers
Publication date:
4/29/2014
Pages
: 336
Age range:
14 - 17 Years
Synopsis
:
Emma Putnam is dead, and it's all Sara Wharton's fault.
At least, that's what everyone seems to think. Sara, along with her best friend and three other classmates, has been criminally charged for the bullying and harassment that led to Emma's shocking suicide. Now Sara is the one who's ostracized, already guilty according to her peers, the community, and the media.
During the summer before her senior year, in between meetings with lawyers and a court-recommended therapist, Sara is forced to reflect on the events that brought her to this moment—and ultimately consider her role in an undeniable tragedy. And she'll have to find a way to move forward, even when it feels like her own life is over.
In this powerful debut novel inspired by real-life events, Amanda Maciel weaves a narrative of high school life as complex and heartbreaking as it is familiar: a story of everyday jealousies and resentments, misunderstandings and desires. Tease is a thought-provoking must-read that will haunt readers long after the last page.
Reviews:
Katie Cotugno
"Tease is a book I wish I'd written—shocking, subtle, and emotionally raw."
Jennifer Brown
"Tease masterfully shows that when it comes to bullying, nothing is black and white, no side of the story is the only side of the story, and there are no winners. A compulsive read, and an absolute must-add to all bullying discussions."
Ellen Hopkins
"Horrifying. Satisfying. Remarkable in so many ways. Tease is a brave debut.
Courtney Summers
"Amanda Maciel's timely exploration of bullying pulls no punches. Tease is a bold, hard-hitting and memorable debut that needs to be read and talked about."
Justine Magazine
"This powerful and realistic Mean Girls story had us addicted from page one... a thought provoking must-read that haunted us after the last page.
About the author:
Amanda Maciel has worked in book publishing since graduating from Mount Holyoke College and is currently a senior editor at Scholastic. She spends her free time writing, running, or riding the subway with her young son. She lives with him, her husband, and their cat, Ruby, in Brooklyn, New York. Tease is her first novel.
Did you find anything you like/ are interested in?